When CSAM ProSang launched more than 50 years ago to a small number of users in Sweden, it was hard to imagine the product would grow to become the leading blood, cell, and tissue management solution in Scandinavia.
The story of CSAM ProSang – an advanced Laboratory Information System (LIS) that simplifies the entire management of blood, from donation to transfusion – began in 1965. That year,Databyrån för informationsbehandling AB, the company behind CSAM ProSang, was founded by Bertil Cassemar and the first iteration of the product was born.
From punch cards and mainframes, to Unix and terminal-based Linux, to Windows and beyond, the CSAM ProSang system has evolved over more than half a century, adapting not only to changes in technology, but to advancements in how blood, cells and tissues are collected and processed.
"CSAM ProSang is more than an IT system, it is a highly specialized solution that provides complete workflow support and traceability from donor to recipient," said Daniel Wiman, Product Owner, CSAM ProSang. "The system has seen tremendous growth since its first development, now boasting a 50-year record of safety, accuracy and security."
The Evolution of CSAM ProSang
The explosive growth of technology combined with the declining cost of computers in the 1980s and 1990s led to significant technological advancements and milestones in CSAM ProSang's development. The system became PC-ready in 1986, and then Windows-ready in the late 90s. During this time, CSAM ProSang's use also expanded to support clinical immunology, including immunodeficiency and tissue-type serology testing.
The growth of technology during this period also led to transformations in how blood was tested. From manual testing to Blood-Type Antibody Screening (BAS) testing to fully computerized crossmatch support, CSAM ProSang evolved to manage a variety electronic compatibility testing.
In 2003, CSAM ProSang hit another key milestone, becoming ISO 9001-2000 certified. This certification assured users that the system met the highest standards of safety – it also qualified the product for additional procurement opportunities. In 2008, the CSAM ProSang team initiated their latest technological advancement, the development of a Java-based system.
CSAM ProSang's growth has been marked not only by technological innovation, but by its expansion into new fields. The system was designed to support all aspects of blood management and has evolved to include the management of stem cells, transplantation and other tissues within its comprehensive process.
"CSAM ProSang's customer-base has grown exponentially as the system launched new developments, expanded into new fields, and broadened its reach into new markets," said Wiman."If you visit a blood centre, undergo a transplant surgery, or donate blood, cells or tissues in Scandinavia, it is likely that CSAM ProSang is involved."
Today, CSAM ProSang is operating in five countries, at more than 180 blood centres, in 26 healthcare regions, including many university hospitals.
User-Driven Innovation Fuels Success
A critical driver of CSAM ProSang's success is the close cooperation between the company and its customers. The team recognized early that user-driven innovation, with a focus on providing solutions that deliver the greatest value for their customer's organizations, was key in achieving their goals.
"We have a truly collaborative relationship with the team behind CSAM ProSang," said Elisabeth Rosvold, Daily Head of Blood Bank, Oslo University Hospital HF. "There is a strong feeling of co-ownership of the product; we are more than just users."
While customer collaboration began early in the product's lifecycle, the CSAM ProSang User Group as it exists today was formalized in 1986. The user group is comprised of all hospitals where CSAM ProSang is installed, with a Steering Committee responsible for setting priorities and ensuring important innovations or updates move forward to development.
"The CSAM ProSang User Group has been instrumental in proposing new ideas and championing important developments in the evolution of the product," said Bjarne K. Møller, Medical Director and Associate Professor, Department of Clinical Immunology at Aarhus University Hospital in Denmark and Chairman of the CSAM ProSang User Group. "The cooperation and transparency between the user group and the CSAM ProSang development team also provides us with valuable information that helps our organization plan for new installations or updates."
Investing in customer and user feedback has proved to be a smart strategy for the company, ensuring product updates and developments are launched successfully.
"It is a mutually beneficial process," said Møller. "As customers, we get a detailed insight into the development phases of the product, and the company gets the benefit of early testing and feedback on any new developments or updates." 
The Future of CSAM ProSang: Continued Innovation & Growth
In 2017, CSAM acquired Databyrån, and CSAM ProSang joined the company's leading portfolio of specialized solutions. The transaction reinforced CSAM's focus on accelerating growth through strategic acquisitions and strengthened the company's position as the leading provider of niche eHealth solutions in the Nordics.
"The cornerstones of CSAM ProSang – safety, security, cost-efficiency and reliability – are the same today as they were when it was created in 1965," said Wiman. "By integrating with CSAM, we gain important shared service support and stronger capabilities in sales and development which will drive our continued growth and export."
The CSAM ProSang team is a highly specialized group of dedicated individuals who employ agile methods for developing and updating the system. This agile approach, combined with a well-defined development process and user input, allows the team to quickly capture and implement new requirements from their customers.
"This is an exciting time for CSAM ProSang as the system continues to evolve, with planned advancements in both platform and functionality," said Wiman. "We are exceptionally well positioned to continue our strong trajectory of growth and further strengthen our leadership in blood, cell and tissue management."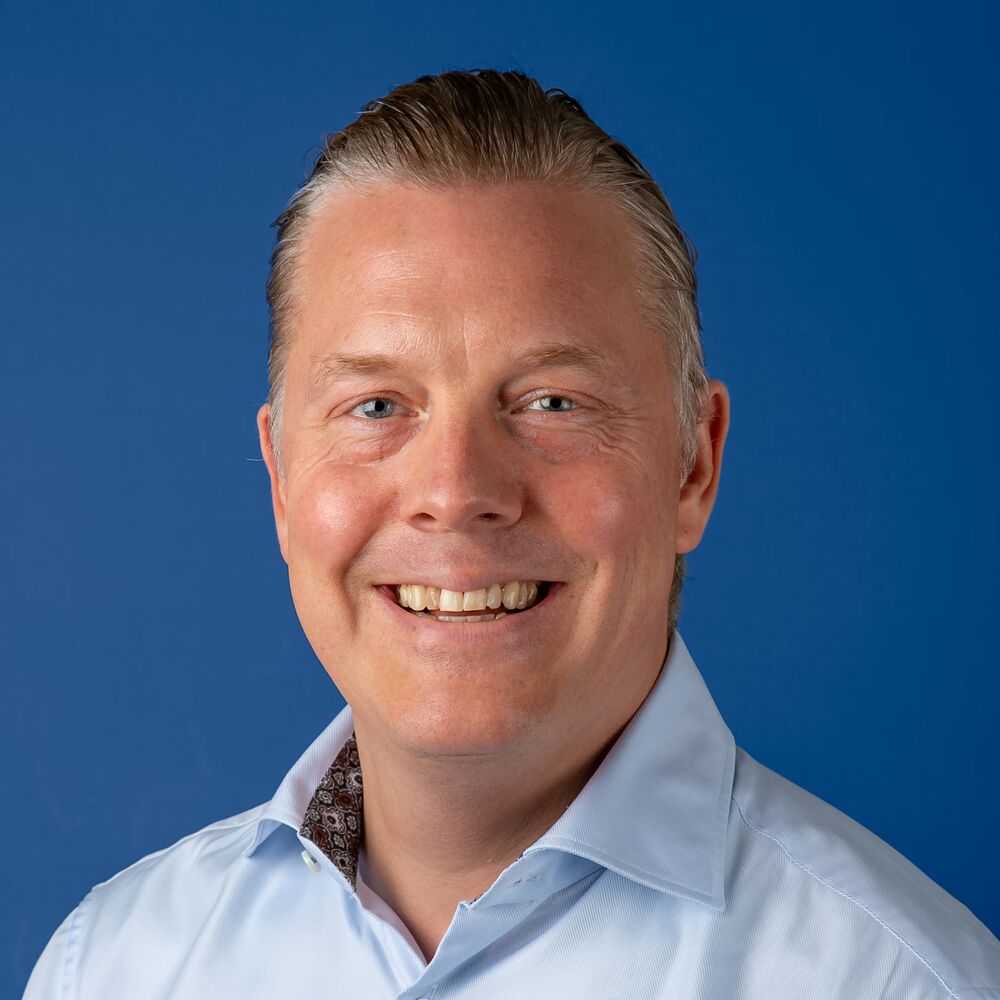 Daniel Wiman
Business area manager LIMS
daniel.wiman@csamhealth.com